Internet of wifi storing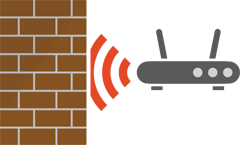 Een computer met internet verbinding is tegenwoordig niet meer weg te denken.
Maar wat doet u als u geen internet verbinding meer hebt?
Een internet storing kan diverse oorzaken hebben. De storing kan worden veroorzaakt door de provider, de router, het wi-fi signaal of de computer zelf.
Onze monteurs zijn gespecialiseerd in netwerken en het traceren van storingen in een netwerk.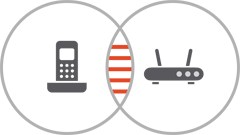 Onze monteurs helpen u dan ook graag bij het oplossen van uw internetstoring.
Ook wanneer u een slecht wi-fi signaal heeft lossen de monteurs dit graag voor u op.
Aangezien de netwerkstoring bij u thuis plaatsvindt, kan dit niet op afstand opgelost worden.
Onze monteurs komen daarom in heel de regio het Delft zonder extra voorrijkosten bij u thuis.
 
Afspraak maken voor een Internet of wifi storing

Wilt u direct een afspraak maken met de expert van Services2all voor uw Internet of wifi storing.
Bel dan naar 06-29349424. Ook kunt u een afspraak aanvragen door ons online formulier in te vullen.
Meer weten? Of nader kennismaken?

Mail of bel ons dan voor een afspraak.