Internet modem of router aansluiten
Heeft u momenteel geen internet verbinding of bent u van plan over te stappen van provider?
Wij geven u graag advies over welk abonnement en welke provider het best op uw wensen aansluit.
Nadat u bent overgestapt van provider helpen wij graag bij het aansluiten van uw router, computers en televisies.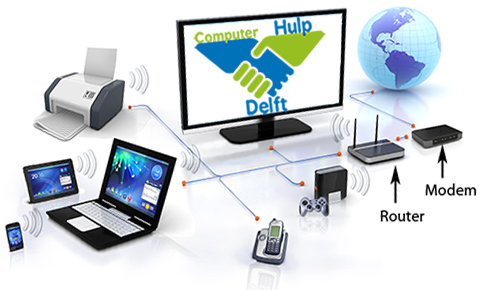 Bent u reeds overgestapt van provider, heeft u nieuwe apparatuur van uw provider ontvangen of bent u verhuisd?
Ook dan helpen wij u graag met het aansluiten van uw (nieuwe) router, computers en televisies.
Aangezien de router bij u thuis aangesloten moet worden, komen onze monteurs in heel de regio Delft zonder extra voorrijkosten bij u thuis.
Afspraak maken voor een modem of router aansluiten
Wilt u direct een afspraak maken met de expert van Services2all voor uw modem of router aansluiten.
Bel dan naar 06-29349424. Ook kunt u een afspraak aanvragen door ons online formulier in te vullen.
Meer weten? Of nader kennismaken?
Mail of bel ons dan voor een afspraak.